Finance
·
Quizrr HQ
·
Hybrid Remote
Head Of Finance
About us
Knowledge is the great equalizer. Knowledge is a fundamental component to be able to create any kind of behavioural change in us as human beings. This is our path to impact – we work to infuse knowledge in workforces across the world and while doing that we enable multinational companies to address the people's dimension of sustainability.
There are close to 500 M people involved in supply chains globally these days. Approx 20 M are still trapped in forced labour situation or Modern slavery as its often referred to. Across the board, there is a huge deficit of knowledge and awareness of one's rights – and the regulations in place to protect those rights.
Here is where worker technology tools like Quizrr enter the stage. We aim to transform this landscape, turning it from a top down structure to a bottom up functionality, introducing transparent real time data to better decision making at all levels.
Being a part of Quizrr means addressing the people dimension of sustainability in your everyday work.
If you're looking to apply your skills and experience for a grander purpose look no further.
We are growing fast
We are successfully building partnerships with several global fortune 500 companies and collaborate closely with the leaders who have the intent to influence social sustainability throughout their entire value chain.
We are a diverse team made of 30 passionate individuals with more than 12 cultures represented, spread out over 5 continents with HQ in Stockholm.
Having closed the most recent cap raise, we are now set to accelerate. So, it would be a great time to join our management team and lead the financial operations as we scale our mission and impact.
We are looking for an unconventional Financial expert
You have strong experience in financial planning, budgeting, capital structuring and investments in international and/or fast-scaling companies.
You will be working closely with the CEO as a business partner and constantly anticipate risks and opportunities behind financial data.
Beyond the financial expertise, we also see individuals with strong leadership and excellent communication ability with team members.
You will
Drive the company's financial planning and budgeting
Perform risk management by analyzing the organization's liabilities and investments
Decide on investment strategies by considering cash and liquidity risks
Control and evaluate the organization's fundraising plans and capital structure
Ensure cash flow is appropriate for the organization's operations
Supervise all finance personnel (controllers, treasurers etc.)
Prepare reliable current and forecasting reports
Ensure compliance with the law and company's policies
Requirements
5+ years of experience as Financial Controller, Business Controller, FP&A or similar roles
Experience with finance and operations in international and scaling companies is a big plus
Ability to visualizing and storytelling with data
Excellent knowledge of data analysis and forecasting methods
Experience with legal counseling is a plus
Ability to strategize and solve problems
Strong leadership and organizational skills
Excellent communication and people skills
An analytical mind, comfortable with numbers
We offer a competitive package with salary, bonus and stock options. The offer also includes several other benefits like insurance, pension and health coverage. But most importantly, you will be joining a team with ambition, purpose and impact. Our global growth will directly influence the wellbeing of people and workforce around the world.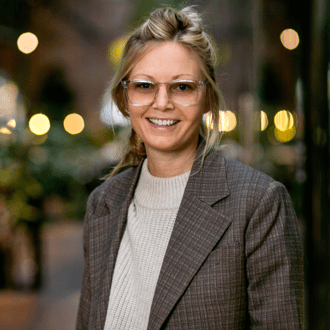 Working at Quizrr
We are a dynamic team comprised by talents with deep domain knowledge and leading expertise spread across technology, social sustainability, human-centric design and more.

With a high degree of digital workplace infrastructure in place, we believe strongly that value isn't necessarily tied to a physical place but rather a psychological space. As long as you are a strong believer in team contribution, remote working is always an option at Quizrr.
About Quizrr
Quizrr's mission is to transform the landscape of social compliance, leveraging tech to enable true impact at worker level.

Through digital gamified training content, combining live-action films and quiz questions, Quizrr educates workers from the bottom up on business critical topics to drive behavioural change. All training results are uploaded to a shared online dashboard, where brands and their suppliers get access to actionable insights, enabling them to take strategic business decisions based on instant data.
Social sustainability is quickly emerging as a must in today's business environment. With increased demands from consumers, investors and employees on companies' social governance, transparency is becoming a corporate necessity. As a result, our client base is comprised of industry leaders who have the power to impact social aspects throughout their entire eco-system. We are a fast growing company and need great people to enrich our exciting journey!
Finance
·
Quizrr HQ
·
Hybrid Remote
Head Of Finance
Loading application form