Engineering
·
Stockholm
·
Hybrid Remote
Product Specialist
If we flip the labels in our clothing or coffee cups or 100 different items on our desks, we would read, "Made in Bangladesh", "Made in China" or "Made in Thailand". But have we really wondered about the real hands that made those products in the tail end of supply chains of global manufacturing companies?
If we say, the quality and safety of such work environments in global downstream manufacturing hotspots are often poor, you probably wouldn't even be surprised.
But we bet you would be surprised if we say, you could reduce the number of occupational accidents in factories in Bangladesh sitting from our office in Stockholm.
Or you might be even more surprised to hear that you could actively fight modern slavery and bonded labour across Asia, if you choose to join our team.
Who are we?
We are Quizrr - an EdTech pioneer in social sustainability. We use the bottom up approach to help companies unleash human capital in global supply chains.
Our path to impact is to create relevant engaging content to spread knowledge and understanding of key topics like occupational health & safety, basic human rights, ethical recruitment practices and much more. To date, we have over 500 factories using our digital training platform and a humbling 1 000 000+ sessions played by people ranging from migrant workers in arrival centers to production lines across Asia. Measurable, engaging & also purposeful!
Why do we need this?
We have a chance to improve the quality of work and life for millions of workers who make the things that surround us everyday.
The training modules that we design, develop and deploy through our platform increases retention and employee satisfaction for our factories thereby reducing the cost of recruitment and training.
The retail giants in Europe and US demand their manufacturing counterparts in these developing countries to ensure quality of work life which we help deliver. So it's a win-win-win!
But we are just getting started. This year will be a pivotal year as we expand into more countries, explore new markets and take our product to the next level. This is why we are asking you to join our team.
Who are we looking for?
You are a person with a big heart and a passion for great products. You're committed to sustainable development, ethical business and dignity of labor and you're always advocating for the end user. You want to use your skills and knowledge to create change and build the capacity of millions of workers in supply chains around the world. You enjoy working in an international environment and be part of an innovative and expanding company. You want to be a key player of a great and growing team, having influence over what we do and how we do it. Most importantly you have high ambitions and like to have lots of fun.
What your days will look like
Identifying, foreseeing, and researching challenges to find appropriate solutions
Leading the conversion of these solutions into feasible, implementable features, functions and products
Building and maintaining iterative processes to ensure effective and smooth product development
Building and maintaining effective testing, feedback, and improvement loops
Collaborate with our growing team of developers to continuously improve tools, services and business processes
Playing a key role in our product innovation discussions
Knowing that your everyday work will improve working conditions for factory workers around the globe
Being part of a creative and fast-moving team in Stockholm
Requirements
You have a few years of experience with agile product development for digital products, ideally at start-ups or with different international projects
You are a master of Figma/Sketch or similar tools for creating sketches, mock-ups and wireframes to get your ideas across
You have a good technical understanding and you can help your team prioritize technological investments, tech debt reduction, bugs, and new features
Beyond launching products, you obsess over continuous product improvement
You handle ambiguity and complexity in a detailed, organized way
You have great communication skills and fluent English (we are an international team)
Bonus
Knowledge and interest of analytics to drive product development
Experience with creating protoypes (clickable sketches, or possibly with JS, CSS and HTML)  
Why join us?
Impact: Every day you work with Quizrr, we are making somebody's life and work in another part of the world better.
Fun: You would have a large impact on all Quizrr products from day one and hear the feedback from end users directly. You will get to experience the entire product and software life cycle.
Culture: We are a small team with zero bureaucracy. You will have influence on not just the product but the whole company.
Salary: Of course! But this is not the only reason you would join our team.
As we are writing this job description there are ~500 other product owner jobs in Stockholm according to LinkedIn. But if you truly believe in the problem we're solving and want to be part of an impact startup journey, please write to us and we'll get back to you right away!
Department

Locations

Remote status

Hybrid Remote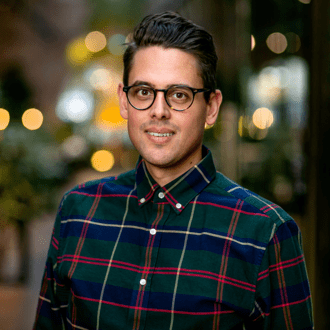 Contact
Samir Fors
Head of Engineering – Engineering
Related jobs
Working at Quizrr
We are a dynamic team comprised by talents with deep domain knowledge and leading expertise spread across technology, social sustainability, human-centric design and more. Headquartered in Sweden, and teams deployed across the US, Europe and Asia, our team has a unique ability to think global yet act local in the markets we are present in. With a high degree of digital workplace infrastructure in place, we believe strongly that value isn't necessarily tied to a physical place but rather a psychological space. As long as you are a strong believer in team contribution, remote working is always an option at Quizrr.
We believe that knowledge is the greatest equalizer and take pride in already having reached one million training sessions on our platform. Now, the next leg begins!
About Quizrr
Quizrr's mission is to transform the landscape of social compliance, leveraging tech to enable true impact at worker level.

Through digital gamified training content, combining live-action films and quiz questions, Quizrr educates workers from the bottom up on business critical topics to drive behavioural change. All training results are uploaded to a shared online dashboard, where brands and their suppliers get access to actionable insights, enabling them to take strategic business decisions based on instant data.
Social sustainability is quickly emerging as a must in today's business environment. With increased demands from consumers, investors and employees on companies' social governance, transparency is becoming a corporate necessity. As a result, our client base is comprised of industry leaders who have the power to impact social aspects throughout their entire eco-system. We are a fast growing company and need great people to enrich our exciting journey!